HOME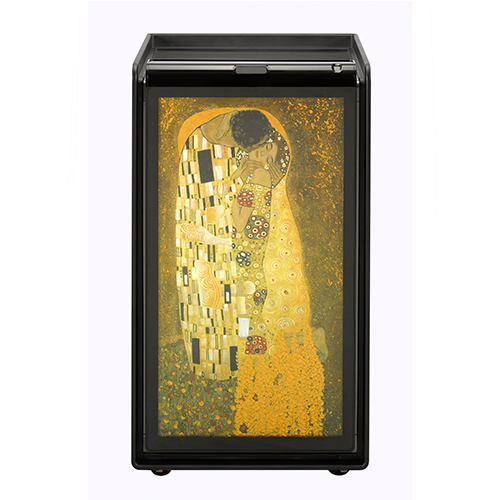 LU-3000HP1



| | |
| --- | --- |
| INSIDE SIZE | 844(H) X 418(W) X 390(D) |
| OUTSIDE SIZE | 1120(H) X 625(W) X 600(D) |
| WEIGHT | 210Kg |
Superior design

The combination of rich burgundy red and cool black and its lustrous gloss accentuate the flowing lines of the safe and make LuCeLL a design highlight of your interior decor.
Convenient and secure soft-touch buttons
LuCeLL's sensuous design and security functions are enhances by the convenient digital touch buttons, which become activated only when you desire it.
Excellect fire-resistance
LuCeLL protects all your valuables by keeping the interior temperature below 150degrees Celsius in case of fire.It has been certified by KS(Korean Standards), JIS(Japanese Industrial Standards), and SP(Swedish National Testing and Research Institute).
Enhanced security
A high-sensitivity shock sensor with a 120 decibel alarm protects the contents more safely in the event that LuCeLL is moved or struck. Its separate locking module provides even better security.
Features and options
AC/DC Adapter: LuCeLL supports hybrid power that can run either on battery or adaptor.
Internal lighting: Provides convenience in dark places(functional when using adapter)
Fingerprint Scanner: A convenient and secure fingerprint scanner
High quality LCD display
Voice navigation
Premium Alarm System
Black box (optional)
Wooden interior design (optional)
LuCeLL

Model

Outside(mm/inch)

Inside(mm/inch)

Weight (Kg/lbs)

Capacity

H

W

D

IH

IW

ID

(Liter)

LU-3000

1120

625

600

844

448

390

255

147

44

24 3/5

23 5/8

33 2/9

17 2/3

15 1/3

562

LU-5000

1400

700

720

1040

500

460

450

239

55 1/8

27 5/9

28 1/3

41

19 2/3

18 1/9

992

LU-7000

1540

800

720

1300

615

460

700

368

60 5/8

31 1/2

28 1/3

51 1/6

24 1/5

18 1/9

1543

Height includes castors.

Power : 6V(1.5V Alkaline battery x 4EA) or DC Power Supply(Adaptor)